Paying for College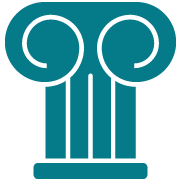 A college education is one of the best investments you could ever make. College graduates earn far more over their lifetime than those without a college degree. According to the U.S. Census Bureau, adults with advanced degrees can earn almost twice as much as those with a high school diploma.
At Financial Avenue, we're here to help you find the best route for funding your college education. With our online course, we'll show you the available options and help you through the application process. From grants, scholarships, loans and work study programs, we'll walk through each option you have for funding your education – breaking down all the benefits and drawbacks of each.
You'll learn about many aspects of college funding, including:
Types of financial aid
How to apply for financial aid
Other college funding options
Repayment options
This course is a great way for you to understand how to finance your education. Set up your account today or request more information!