Credit History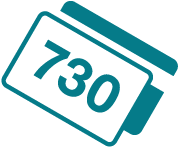 With every purchase you make, you're adding chapters to your credit history. If you've made wise, responsible purchasing and payment decisions, the road to financial strength will be paved with a good credit history.
On the other hand, if your finances have been out of control, it will affect your reputation when getting a loan or other forms of credit. This might mean higher interest rates, more restrictions on your loan, or not getting one at all.
That's why, at Financial Avenue, we provide an online course completely dedicated to helping you understand your credit history and keep it solid. Some lessons you'll learn include:
Why your credit history is important
What creditors look at in your history
How to read and understand your credit history
How your credit score is figured and why it's important
How to improve your credit score
Keep your financial road paved with a good credit history. Set up your account today or request more information!