Contracts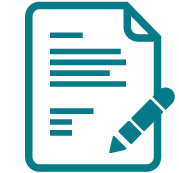 When it comes to contracts, not being informed can end up costing you a pretty penny. That is why, at Financial Avenue, we offer an entire online course dedicated to helping you understand different contracts. We'll teach you what's in all that fine print – clarifying the language to help you protect yourself and become a more informed consumer.
Contracts you'll learn about include:
Cellular phone contracts/plans
Promissory notes
Leases/rental agreements and renters' legal rights
Auto service contracts
Credit card agreements
Contracts are legally-binding documents that can have a major impact on your finances. That's why it's important to be well informed. Don't wait, set up your account today or request more information! It could save you from a costly wrong turn.